For more information, visit our HARMONY page.
PURCHASE TICKETS HERE: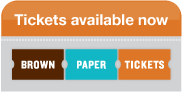 Movement Workshop with Kristalyn Gill
When: Saturday, March 9 from 1-2pm
Where: The Chicago Ballet Center (4041 N. Milwaukee, 4th floor)
Class fee: $15 (cash or pre-pay online)

Class begins with a guided warm-up to get dancers acclimated with the space, to gain awareness for their fellow artists around them, and to access their breath as they prepare for movement exploration.
Following core and technical strengthening, dancers will learn choreography as a means to access and articulate their artistic voice. This class relies heavily being willing to be vulnerable in the space. Dancers should have an eagerness to take on the challenge of musicality and to experiment with a myriad of movement qualities.
The class intention is to develop the dancer's technique as paired with their personal movement expression seen through the lens of the choreography taught. Together, we create a space that allows us to be understood and to begin to understand others.
About Kristalyn:
Kristalyn Gill, a North Carolina native, graduated from East Carolina University with dual degrees in Dance Performance (BFA) and Interpersonal/Organization Communication (BS) on full-scholarship. She is a choreographer, dancer, researcher, spoken word poet, and self-published author of her poetry collection titled "she was familiar with wars."

Kristalyn has trained with Sidra Bell, Sarah Slipper, Glen Edgerton, Hélène Blackburn, Koresh Dance Company, and BODYTRAFFIC in addition to studying at the American Dance Festival. She has performed the repertory of William Forsythe, Roni Koresh, Emily Schoen, Amanda K. Miller, Anton Lachky, Arthur Pita, and Gustavo Ramírez Sansano. Additionally, Kristalyn has danced in original works by Menghan Lou, Kristen Céré, Joe Cotler, Mark Haim, and Kanon Sapp. In 2014, Kristalyn was a soloist performer at the Alvin Ailey Citigroup Theatre for the American Dance Guild Festival.

Kristalyn's most recent choreographic works have been presented at BodyVox Dance Center and Headwaters Theatre in Portland, Oregon. Her work has also been shown at the WAXworks Showcase in New York City at the Triskellion
Arts Center in addition to the American Dance Festival Student Showcase in Durham, NC.
Currently, she is a company member of Shaun Keylock Company and 11 Dance Company as well as a freelance dancer and choreographer in the Greater Portland area.
Introduction to Indian Art with Nitya Narasimhan
When: Saturday, March 9 from 2-3pm
Where: The Chicago Ballet Center (4041 N. Milwaukee, 4th floor)
Class fee: $20 (cash or pre-pay online)

This workshop will be a combination of Yoga and Bharatantyam basics giving participants an insight into the culture, movement and physicality of these two art forms and how they can be interrelated. The students will learn a short phrase that will combine the ideas of rhythm and musicality that is unique to Indian classical dance.
This workshop is open to anybody with an inclination to move and dance. No prior experience in Bharatanatyam required.
About Nitya:
Nitya Narasimhan is a Bharatanatyam dancer training under Guru Rukmini Vijayakumar, Bangalore and is a dancer under the Raadha Kalpa Dance Company. She began her Bharatanatyam training at the age of 4 and spent her formative years learning under Guru Suma Mani, Chennai. She holds a diploma in Movement Arts and Media from Attakkalari Centre for Movement Arts and Media where she was exposed to various kinds of movement vocabulary like Contemporary Dance, Kalaripayattu, Chaau and Ballet. She worked as the Programming Director for the Lshva Art Space in Bangalore gaining experience in working with fellow artists and curating art events. Through the course of her artistic journey, she has also gained an understanding of many other subjects that support dance and performance like Stage and Lighting, Theatre, Pedagogy and Approach to Choreography. She currently runs the Prayukti Academy for Indian Arts in the Bay Area, California.
Preregister for a workshop by emailing us and making a donation via the Donate button below in the amount of the class fee.