MODERN MASTERCLASS WITH STEPHANIE UNGER
Tiffany Lawson Dance and The Chicago Ballet Center are thrilled to be hosting a masterclass with Stephanie Unger. The class will be held on Saturday, December 8 from 10am-11:30am at The Chicago Ballet Center (4041 N. Milwaukee Ave). There is a $10 registration fee, which you may pay at the door. You can also pre-register and reserve your spot by emailing us at tiffanylawsondance@gmail.com.

The class consists of a technical warm-up, phrases across the floor, and choreography. Dancers will be able to flex their improv skills during various portions of the class. Stephanie's style combines Bartenieff Fundamentals and Cunningham technique, mixed up with a little bit of everything else. The music is pretty good too!

About Stephanie:

Stephanie Unger is a choreographer based in Oakland, California. She is originally from Florida, where she graduated from Douglas Anderson School of the Arts. After receiving her B.A. in English, with honors, from the University of Florida, Stephanie moved to Chicago to pursue a dance performance career.

In Chicago, Stephanie danced, choreographed, directed, and taught all over the city. She studied with River North Dance Chicago, Thodos Dance Chicago, Cerqua Rivera Dance Theater, and the Actors' Gym. As a dancer, she performed for Matter of Reaction Movement Project, Matter Dance Company, Alliance Dance Company, Renegade Dance Architects, and Innervation Dance Cooperative. She was a rehearsal assistant and resident choreographer for Alliance Dance Company and part of the Artistic Cooperative board for IDC. At IDC, Stephanie was the Touring and Outreach Director for two years, during which she helped to found the touring branch of the company--IDC SPEAKS. As an independent choreographer, Stephanie's work was seen at Dance Chicago, Chicago Fringe Artists' Networking Night, Elgin Arts Festival, and Harmony Festival with Tiffany Lawson Dance.

After moving to Oakland, Stephanie continued to work as a choreographer, making her Bay Area debut by self-producing a sold-out evening length show, "Being Left, Leaving, and Being," in December 2017. In the last year, Stephanie's work from that show has been featured at Dance Mission Theater in San Francisco, the Spring Salon at Shawl-Anderson Dance Center, East Bay DANCES (hosted by Oakland Ballet Company), and smaller gatherings including Open Floor at Glenwood Dance Studio in Chicago. In 2018, she has held three residencies in San Francisco: two for LEVYdance's LEVYsalons and a summer residency at SAFEhouse for the Arts.
6th Annual Jingle Bells and Brews
When: Sunday, December 9, 2018 from 3pm-6pm
Where: Revolution Brewing (3340 N. Kedzie)
Join Tiffany Lawson Dance for a few festive hours to help raise funds for their 6th season.

There will be free food, raffles, and a very special sneak peak into the rehearsal process of Artist in Residence, Stephanie Unger.

Guests pay for their own beer. Young adults and children under 21 are welcome to attend but must be accompanied by their parent/guardian.

Holiday attire, preferably of the ugly Christmas sweater variety, is strongly encouraged but not mandatory.

$10 suggested donation can be paid at the door or via the direct link here: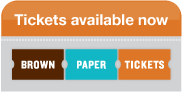 Save the dates for our 2018-2019 season!!!
Monday, January 28: Season 6 Benefit
Thursday, March 7 - Saturday, March 9: HARMONY: a live music and dance festival